How to choose underwear to be irresistible? Follow our advice to choose female bodysuit , and you will no longer have doubts about which underwear is most suitable for you. Your partner will not be able to resist you! How many times, you locked in a narrow dressing room, while looking in the mirror under those terrible neon lights that highlight even the smallest defect, you asked yourself: "Well, will this underwear suit me? Will I be sexy enough for him? Will, he like it? ". Well, from now on, the world of sexy lingerie will have no more secrets for you. Trust our advice, and you will no longer be wrong in choosing your underwear!
How to choose the sexy underwear
Choose the color of Underwear suitable for you
The trends for spring-summer 2020 lingerie are floral prints and pastel colors, perfect for tanned or dark skin and the very young. But if your seductive spirit and your sensuality are enhanced by a classic and timeless complete black bodysuit, do not follow the fashions of the moment and consider your personal inclination to seduction. The color you choose must bring out your femininity, adapt to your natural colors, and make you feel immediately more charming and sexy.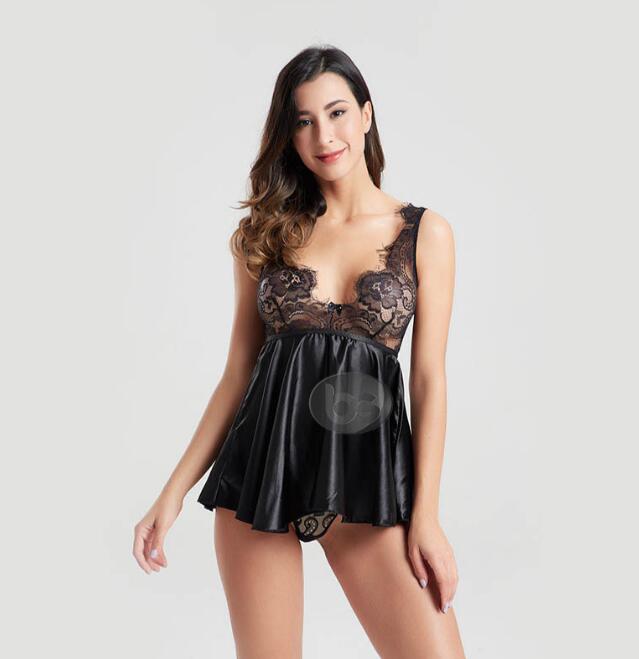 If you have fair skin, avoid bright colors such as yellow or orange, while if your curves are generous, do not be tempted by a red lingerie set or a sexy leather bra, you would risk appearing vulgar. The yellow, orange or red-colored underwear is forbidden to those with too light complexions in a proportional measure to the nude on too dark skins.
The choice of the model
The choice of your underwear is fundamental, and first of all, you have to focus on the models that make you feel more comfortable. It is essential to go on the right models of underwear for your body and especially for the occasions when you have to wear them. Go for the invisible ones under tight-fitting clothes and feel free to put them a little more comfortable during leisure time or sport.
Choose the underwear to wear according to different occasions
Last rule to keep in mind: choose the underwear you want to wear according to the occasion, without overdoing it or wanting to look like a man-eater. On elegant occasions, it is better to prefer complete seamless underwear and a neutral color that models the Body under the dress, while if the occasion is a romantic meeting, go-ahead with lace, patterns, and bold models.
Show your Side B
Each side B needs the right brief to be sexy and enhance the curves that Mother Nature has given us. If you have a curvy physique and generous shapes, the panty suitable for you is the culotte, which raises and makes your butt visibly firmer. Choose a seamless culotte and play with the see-not-see effect of transparencies and lace; the seductive effect will be surprising. If, on the other hand, abundance is not the right term to describe your B side, choose the briefs made with very decorative fabric: raised seams, bows, small flounces under the clothes give that extra volume that changes the shape. If your curves are firm and round, go ahead with Brazilian, thong.