The female bodysuit can be a true ally for the shapes of your body. There are many models designed to remodel and smooth those small features of our body that can create some insecurity. The modeling bodysuits is a new BFF those who want to make their body shape more harmonious. Let's find out together the flattering female bodysuit that will shape your body.
The intimate bodysuit
Are you always in hurry and looking for absolute comfort even under your clothes? The answer is only one: the intimate bodysuit. Comfortable, soft, and always in order, this intimate garment is a true ally of women who are always on the run and love comfort in any situation.
The Perfect Look: Leave room for your imagination; this bodysuit does not set you any limits.
The long-sleeved bodysuit
For some, it will be cool for others less, but there is no denying that the long sleeve female bodysuit conquers us every year, especially in winter. The body-Shirts are a great solution not only for those suffering from the coldest temperatures but also for those who are looking for an in casual jacket and compact.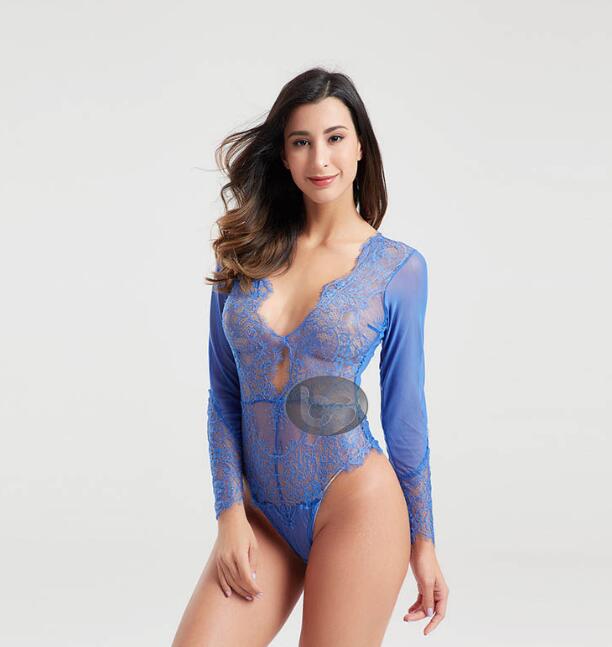 The Perfect look: Wear it with a pair of trousers playing with contrasting colors. Do not forget a pair of heels to slim the figure.
The elegant bodysuit
Bodysuit rhymes with elegance, hard to believe, but it is really so. Today the bodysuits conquer the most important occasions and evenings, enriching themselves with details and inserts. For a romantic date, focus on the tulle and lace model with a broad neckline on the back.
The perfect look: A knee-length pencil skirt is the right choice if you want a sensual and bewitching look.
The ceremonial bodysuit
There is one thing to say about bodysuits: their comfort is undeniable. That's why they are a perfect garment even for ceremonies where we often end up wearing uncomfortable and bulky clothes for hours. The solution: choose a broken suit, both with a skirt and trousers, and accompany it with a bodysuit with full sleeves and some delicate transparency.
The perfect look: Combine the bodysuit with a maxi skirt from rigid fabric and with a belt made precious. Don't forget a small clutch bag where you can just put two or three life-saving accessories.
The turtleneck body
Ah dear and old 90s, where the turtleneck dominated the male and female wardrobes, do you remember? And who are we to say no to the tight-fitting turtleneck in bodysuit version. For us, it is yes, especially in the total black version, which also helps to wear out the figure.
The perfect look: Pair it with a pair of high-waisted jeans and strictly white sneakers in classic retro style. Don't forget some gold details to give light to your look.
The lace bodysuit
Today the intimate garments are living a new life and no longer remain hidden under layers and layers of clothes. But the lingerie becomes visible, showing itself in its all splendor. The lace bodysuit is perfect for this trend playing with see-through.
The perfect look: Choose it smoke-colored and combine it with a pair of total black cigarette-cut trousers. Don't forget a blazer to complete the look.
The bodysuit for every day
Aren't you made for too low-cut or sensual bodysuits, but don't want to give up the comfort of a single piece? Do not worry; you can find many bodysuits that do not replace underwear but are real clothing items.
The perfect look: This female bodysuit will become your must-have item for your free time, so jeans are almost a must. Avoid sneakers and go for black leather loafers.